DATENTECHNIK
The Datentechnik Group was a Swiss-based telecommunications manufacturer founded by Mr. Helmut Ullrich that operated across Europe. www.italtel.com.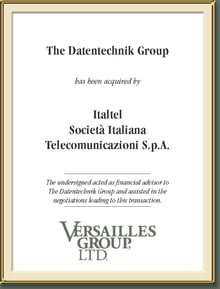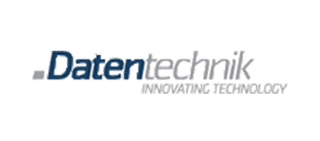 CLIENT OBJECTIVE
Datentechnik's owner had a sincere desire to divest; however, having tried twice before with local business brokers, he was discouraged.
RESULTS
Versailles Group developed appropriate sales materials and a robust list of potential buyers from around the world. Mr. Ullrich had a very aggressive target value and Versailles Group met that by utilizing its culturally sensitive negotiating skills with a number of worldwide buyers. Datentechnik was sold, at the target value, to Italtel.