Over the last six months, global M&A activity has steadily increased as the US and other economies have continued to rebound. This increased activity spiked in July as buyers and sellers have moved quickly to close transactions.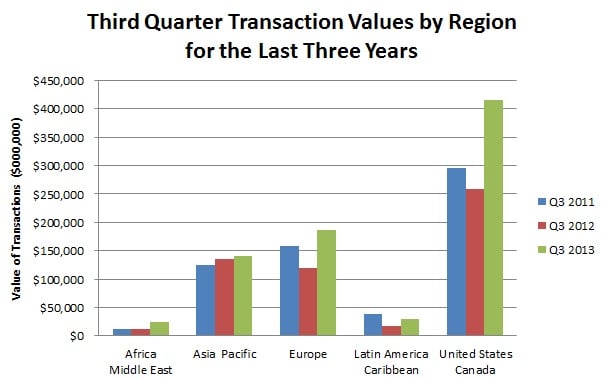 Shrewd owners, managers, and companies are seizing opportunities at a rapid rate. Cheap financing is still widely available; however, not all buyers are using credit facilities. Warren Buffet's team have concluded over 12 middle market transactions in the first six months of 2013. These were not billion dollar mega-deals; they were smaller transactions concluded to fulfill particular strategies.
In this environment, every business owner or manager should be considering their options for buying or selling. Growth via acquisition can be productive whether it is offensive or defensive. Selling can be useful to shed divisions or subsidiaries that are either unwanted or underperforming. Owners should also consider selling the entire business for a variety of strategic, tax, and other reasons.