Global M&A: Mexico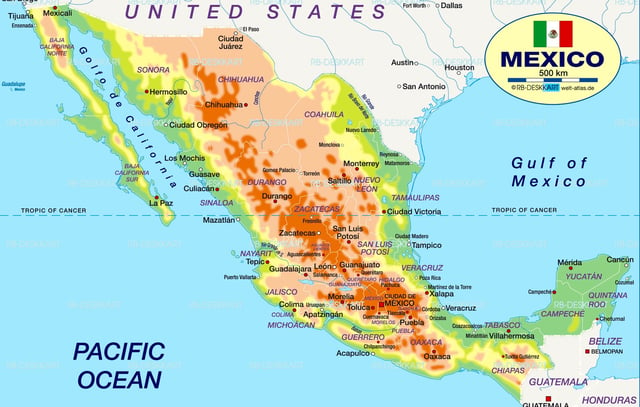 Global M&A: Mexico
Regarding Global M&A, Latin America has moved into the spot light for investors. Both private equity firms and strategic buyers are realizing the potential this location holds, and as of late, Mexico has been of great interest. Over the past few years the Mexican government has made a big push to increase investment in its country. Mexico has specifically targeted foreign investors by working hard to address corruption, labor, and tax issues. Additionally, laws have changed to allow Mexico's pension funds to invest up to ten percent of their assets in private equity, which will promote economic growth.
Despite new investment, as a whole, Latin America is still struggling. Brazil is currently in a recession, and Columbia's GDP growth rates are low. While these economic problems are of great concern to locals, it allows foreign investors to capitalize on both the exchange rates and discounted assets and companies. These investors see an opportunity to buy low and sell high. The World Bank recently announced that by 2030, fifty percent of the population in Latin America will be middle class. This fact alone has provided investors with confidence that the economies will continue to grow and bounce back in the coming years.
Mexico is popular due to its strategic location. Not only do the time zones correspond with the United States, but its location is unbeatable. For firms that are looking to expand supply chains abroad, Mexico is a perfect fit. As compared to China, producing in Mexico greatly shortens the supply chain, and is generally less expensive. Coincidentally, China is currently experiencing an overall decline in local manufacturing. Businesses selling to consumers in the United States are looking to keep supply chains as short as possible, and Mexico is becoming the cheapest and easiest way to do it.
Strategic buyers are not the only group interested in Mexico; private equity firms are moving in too. The volatility in the region is attractive, especially for investors who have a longer time horizon. Experienced investors are making purchases not bothering to worry about short term problems, but rather focusing on the long term gain. Mexico has now surpassed Brazil as the most popular destination for private equity investment in Latin America.
All in all, over the last 10 years the focus of M&A in Latin America has changed significantly. Argentina was previously a hot spot for deals; however, Brazil then started to gain popularity and most of the investment activity. Brazil is still very exciting for foreign investors as they are able to buy companies at deep discounts, but now investors are also exploring Mexico. Another country that currently presents unique investment opportunities is Chile, which may provide more stability than other Latin American countries.
Versailles Group is a 29-year-old Boston-based investment bank that specializes in international mergers, acquisitions, and divestitures. Versailles Group's skill, flexibility, and experience have enabled it to successfully close M&A transactions for companies with revenues between US$2 million and US$250 million. Versailles Group has closed transactions in all economic environments, literally around the world.
Versailles Group provides clients with both buy-side and sell-side M&A services, and has been completing cross-border transactions since its founding in 1987.
More information on Versailles Group, Ltd. can be found at www.versaillesgroup.com.
For additional information, please contact
Founder and President
+617-449-3325
August 9, 2016